Throwers League Meets 2023
Competitions for Shot Put, Discus, Javelin & Hammer Throw
2023 Throwers League Meet Information
Shot put, discus, javelin and hammer throw competitions
Male and female athletes ages 11 to 30
1st Place = 10 points, 2nd Place = 5 points, 3rd place = 2 points
June 3
June 17
July 1
July 15
August 5 – Championship
All points are cumulative for the season. The more meets you attend, the better your chances to win!
You'll be able to find the results for each meet and "Throwers League" standings on this website after each competition. We will also post your results to Athletic.net.
We hope you'll join us for a great summer of competition at beautiful Hammerman Field!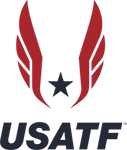 DOWNLOAD THE
2023 MEET SCHEDULE
CLICK HERE TO
SIGN UP FOR A MEET
2023 MEET RESULTS
COMING SOON
2023 LEAGUE STANDINGS
COMING SOON